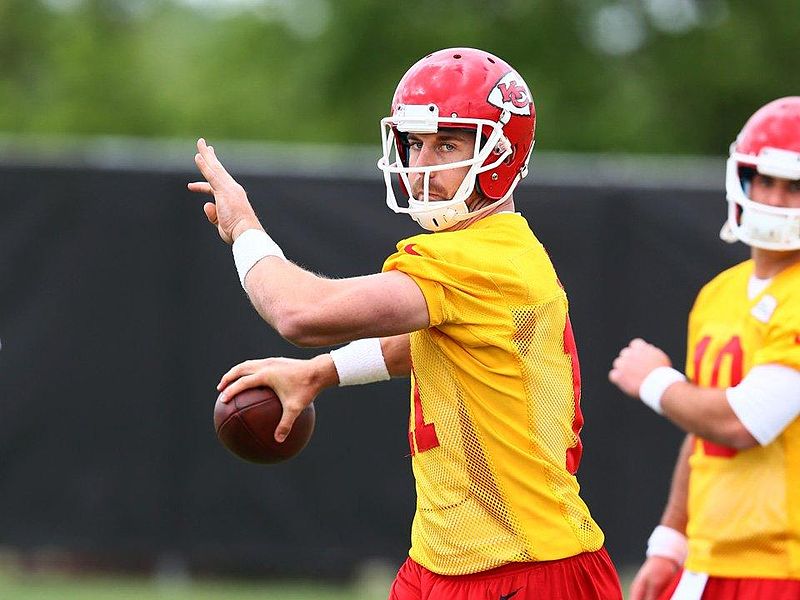 Picture courtesy of Raziel45
The fantasy offseason starts now. And because the Chiefs have nothing to play for in week 17, Alex Smith is the first player we can begin to evaluate.
It might surprise you to learn that going into week 17, Smith has the 13th most fantasy points for QBs. If add 20 more points to his total, he's virtually the same as Andrew Luck, Tony Romo and Ben Roethlisberger. If you take 20 points away, he falls to Colin Kaepernick and Ryan Tannehill territory.
Amongst QBs that played in at least 8 games, Smith averages the 16th most fantasy points per game.
In most leagues Alex Smith was unimportant, but in 2 QB leagues he was a valuable piece of someone's team and he greatly exceeded expectations.
Maybe most importantly, as we look to next year, Smith improved as the season went on. He averaged nearly 2 points more per game in his last 8 games than in his first 8, and his yards per pass went from 6.2 to 6.7.
The bottom line is that Alex Smith was very decent in 2013 and he was on an upward trajectory. He did all this while on a team that didn't throw much, milked the clock a lot and had no weapons on the outside. (And he only had one rushing TD, despite the 6th most QB rushing yards.)
Next year, he will be in his second year with Andy Reid and the Chiefs will likely improve their wide receivers.