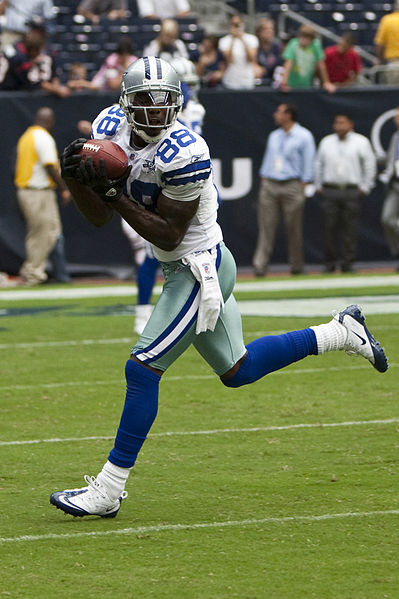 Photo By A.J. Guel
"Remember when Dez was kicked out of a mall for cutting in line at the Cinnabon? I actually like that in a WR. All great WRs need a little, "ME EFFING FIRST" in them. A WR's job is to go grab "the damn ball." You really want someone from..." Read more and see all our WR analysis.
"Tell the truth, when you check into that seedy motel with an assumed name, "Marshawn Lynch" is the allias you use… Isn't it? Me neither. (Nor do I make anyone call me "Beast Mode" once inside said seedy motel.) Not much has..." Read more and see all our RB analysis.
"This guy reminds me of me-- if only I was the way I wished I was. You must allow for the possibility that those ridiculously good last eight games were a fluke, but I think he's legit. He also did what he did against the second toughest schedule for fantasy QB purposes and..." Read more and see all our QB analysis.
"And yes, you'd be right to worry about whether any rookie can repeat a good freshman year. But all players come with risk, even All Day. Peterson has only played 16 games three times, and, in six seasons, has only topped Martin's 1,454 rushing yards twice. And if you add receiving yards to the mix, then 2012 was the only time that Adrian Peterson amassed more total yards than than the 1,926 that Martin had last year. Read that again: Adrian Peterson, who is by far the best running back in the NFL, and perhaps its best player, the closest thing to a sure thing in fantasy football, has only beaten Martin's rookie yardage total --- a total accumulated on a less-than-stellar offense and behind a decimated offensive line --- once."