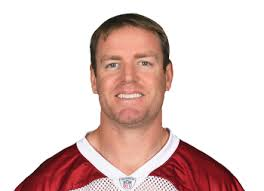 Not Tom Brady
Do you ever wonder what Tom Brady's career might look like if he was surrounded by last year's shoddy personnel for the entire duration? And what might happen if he was plagued by injuries and played for second-rate organizations during the same span?
Is it possible his career might mirror Carson Palmer's?
Maybe not. But maybe so. Consider that in 2005, if any GM in the league were to be given the option of having Brady or Palmer, they likely would have taken the former number one overall pick, the same guy who had nearly captured an MVP in only his third season (Palmer).
But then Palmer had the ACL. And then he had the elbow thing.
Remember how laughable the Bengals' organization used to be pre-Palmer? And even towards the end of his Cincinati tenure, he deemed the organization so fatally flawed that he actually preferred to be traded to the Raiders. I'll say that again: The Bengals were so institutionally unsound that Palmer thought that the Oakland Raiders were an upgrade.
Wow.
Here are some things to keep in mind in 2014 deep leagues:
• Palmer is still only 34 which is a young man by QB standards.
• In 2011, despite getting traded to the Raiders well into the season, he was pretty solid considering the circumstances.
• In 2012, despite the Raiders emaciated roster (Denarius freaking Moore was his leading WR), he finished as the 16th best fantasy QB overall.
• And last year, in the Cardinals' inaugural season learning Bruce Arians' new offense, and with Larry Fitz nursing a pulled hammy most of the year, Palmer averaged over 19 points per game during the last half of the season. (That's roughly the equivalent of 11th best fantasy QB.)
Could we be looking at a late career surge by Palmer? Please consider:
• The whole Arizona roster will be more comfortable in Arians' system.
• Larry Fitz should be healthier.
• Michael Floyd, a former 13th overall pick is now in his third year.
• And most importantly, the Cardinal offensive line is greatly improved. (The Cardinals splurged on a left tackle, free agent acquisition Jared Velheer. And last year's first round pick, right guard Jonathon Cooper, is returning from injury after missing his entire rookie year.)
Is it crazy to think that with a vast upgrade in his surroundings, that maybe Carson Palmer can party like it's 2005?