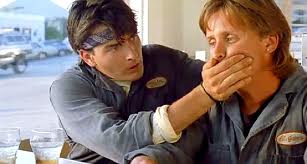 One of the great thrills of a fantasy weekend can be the exhilarating performance of one of your players gaining improbable points in garbage time to secure victory for your fantasy team. Of course, you may better remember the losses at the hand of garbage time heroics. Yet, when the next year rolls around, the drama and game specifics have faded and we often consider the previous year's statistics for a player without regards to the context in which they are scored. Here we look at which quarterbacks scored the largest number of fantasy points on passing yards and passing TDs in garbage time in 2012.
Although there is a hardly a consensus definition of what constitutes garbage time (See Pro Football Focus Garbage Time), we consider "garbage time" to be one of the three following game situations:
1. Down by 14 or more in the 4th Quarter.
2. Down by 21 or more after the 1st Quarter.
3. Down by 28 or more at any point in the game.
Below is the list of the top ten quarterbacks in terms of fantasy points scored by garbage time passing yards and TDs.
Garbage Time Pts/QB
62.2 Carson Palmer
47.6 Ryan Fitzpatrick
45.9 Matt Cassel
40.2 Drew Brees
38.7 Tony Romo
37.2 Sam Bradford
35.5 Josh Freeman
33.8 Matthew Stafford
28.7 Mark Sanchez
28.1 Jake Locker
Holy cheap points, Carson! Carson Palmer obviously benefitted by from playing from behind last season. However, these figures might be more useful if we contextualized them as a percentage of total fantasy points from passing yards and TDs. After all, 40 some odd garbage time points surely mean a lot more to Matt Cassel's total than Drew Brees (because Brees has far more points overall). Below are the top five QBs by percentage of fantasy points from garbage time.
% Pts From Garbage Time
48.3% Matt Cassel
25.0% Carson Palmer
22.3% Jake Locker
21.4% Blaine Gabbert
20.6% Ryan Fitzpatrick
Matt Cassel scored almost 50% of fantasy points from passing yards and TDs in garbage in 2012. Read that again. Still, given that all of these QBs played for poor teams in 2012, a large percentage of their plays were likely in garbage time and hence they were bound to top this list. As a result, we looked at the QBs' fantasy points per passing attempt in garbage time and non-garbage time.
Garbage Time vs Non-Garbage Time Points Per Att.
0.50 to 0.27 Matt Cassel
0.52 to 0.42 Carson Palmer
0.56 to 0.37 Jake Locker
0.35 to 0.37 Blaine Gabbert
0.55 to 0.43 Ryan Fitzpatrick
I strain for words to describe how much Matt Cassel benefitted from garbage time last year as his points per attempt in garbage are almost double that of his points per attempt in non-garbage time. Carson Palmer is a little more balanced but he still benefitted from garbage time with his points per attempt almost 25% higher in garbage time. Any last flickering optimism about Locker is extinguished when you look at his non-garbage points per attempt and see that they sit firmly in the neighborhood of Blaine Gabbert. Gabbert is remarkably consistent across garbage and non-garbage time. Unfortunately, that level is decidedly subpar.