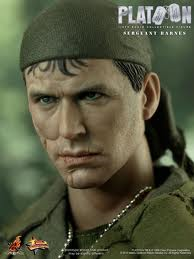 I've done it. I've broken my Twitter seal. Sometimes the feedback makes me think, "Nobody likes me, everybody hates me, I guess I'll go eat worms."
I recently posted numerical data suggesting that Tom Brady's fantasy numbers may not be affected much by one TE who's allegedly injury prone and another who's allegedly murder prone. Link Here
While the Twitter-verse has generally embraced the originality and data in the article, they are buzzing with reasons why it couldn't possibly be applicable.
My Twitter friend @ryanbonini (great site KFFL.com) writes the following:
"Not sure I agree with all of your analysis, but was worth the read. Still think Brady takes a step back in numbers. Too much changed. Even if Gronk plays, 479 targets to players last year are no longer on roster. That's 75% of Brady's passes … turnover of that level takes time to adjust to."
Hmmm.
With most QBs, I'd agree. But with Tom Brady I'm reminded of a quote from the movie Platoon, "No one kills Barnes, except Barnes." (And maybe Aaron Hernandez.) Brady's like that too. Brady doesn't need WRs, they need him. Remember what happened to Deion Branch in Seattle? Remember Randy Moss in Oakland and then after leaving NE? Remember what you thought of Wes Welker before he got to the Patriots?
More importantly, do you remember 2007? In 2007 over 65% of Brady's completions were to receivers who weren't on the roster the year before. That's pretty close to this year and Brady had possibly the best year of any QB ever in 2007. Further, in 2010, 54% of Brady's completions went to newly acquired receivers and that was the season he threw 36 TDs versus 4 interceptions (only 6th in fantasy points but more than his previous year). Brady loves change; he eats it. (Kind of like me and the worms.)
*Note: I get that 2007 was the year New England brought in Welker and Randy. And while Amendola may or may not replace Welker, no one argues that the Pats don't have anyone resembling Randy coming through their door. But I'm not saying that Brady's numbers will skyrocket, I'm only saying that "change" in receivers hasn't historically hampered Brady.
Check out our in-depth analysis on all fantasy QBs here.